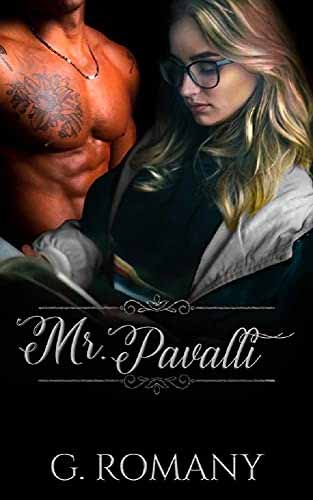 What enticed me to read and review this book (or story of only 42 pages, to be precise) by G. Romany was the fact that it was for free and had very few reviews. I was thinking I could add my review and support the author. Little did I know… Well, actually I did, or I strongly suspected it, so, served me right.
This is a relatively short erotica story that makes as much sense as any of such stories and leaves an aftertaste of having watched a porn clip on some obscure site that does not care too much about the quality. It's not badly written – the style is fluent, readable, the sentences not too complicated. If you like a macho male protagonist (youngest investment banker with a sixpack and a big, fat…bank account, you know, the usual stuff) and a chubby insecure female lead character (one of those who are smart, but convinced they are not good enough, and who melt at the thought of someone loving and protecting them) then you'll be happy reading this story. Of course, if you can overlook several points.
First: The cover – why is the guy so red? Is it just my tablet, or was it the saturation problem of the image editor, or has Mr. Crab just spent too much time in the sun?
Second: The copyright page – I did not understand why the author would (quote) "continue to provide you with a reality we can all escape from when the life we run become just a bit harder to walk"? Are we running or walking, and why would the author provide me with something I would like to escape from? Bad marketing move is all I can say.
Third: The story – There's this hot boss Mr. Pavalli, who for some reason likes his employee Lucy and wants to protect her from whatever, and there's Lucy, whose boyfriend has cheated on her (because he's a model and she's an ordinary girl with (gasp!) a couple of extra pounds and stretch marks), but she still has qualms about having sex with the hot Mr. Pavalli, because she is not sure if she is morally allowed to get over her cheating boyfriend so quickly. And that's it. That's her big dilemma.
Fourth: The names – And here comes my final question, directed at the heavens above and any wise person out there who might know the answer – if Lucy's boyfriend's name is Josh, and Mr. Pavalli's name is Nate (Lucy screams it a couple of times in orgasmic bliss), then who the f*** is this Nick, who not only pops up in the text but also in the titles of all chapters written from the POV of Mr. Pavalli?
And with this final puzzle, I will leave you to ponder about the reason for the existence of stories such as this and other mysteries of the universe.
My final verdict: 2* (And this only because I think this author can write, and with a better plot and some editing and proofreading might in fact produce a solid book one day).